CONVENTION DIARY: Day 1 at AireCon, Harrogate, UK: 9th-11th March 2018
AireCon dubs itself an Analog Gaming Festival, which basically means it's a boardgames convention with knobs on, having sprawled out of Mark Cooke's bedroom 4+ years ago, and this year was the first time I'd actually been able to go along.
Officially, I'm there as an exhibitor with Kairos Games (KG Design – stand G8 — feel free to pop by and have a go at one of our Agents in Time demo games), but the first day is not generally a day for trading, and allows exhibitors (and visitors of course) to get together directly and play lots of games…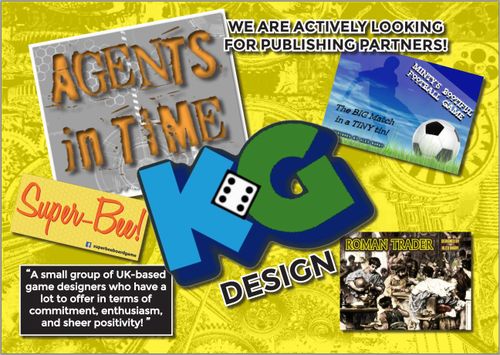 As it happens, that's pretty much what I tried to do, and had a great first day at AireCon…
Having bumped into several Beyond Monopoly! gamers early on (my regular boardgaming club in York), I managed to persuade one of them, Paul, to join me in playing a game of Minty's Bootiful Football Game (my own design), which proved an epic midfield and defensive struggle for my Blues side, and resulted in a 1-1 draw… a great result I thought, given that Paul's Red team were full of strong Midfield and Forward players, and my best form of defence was my ace Goalkeeper… an enjoyable start to the day, it must be said.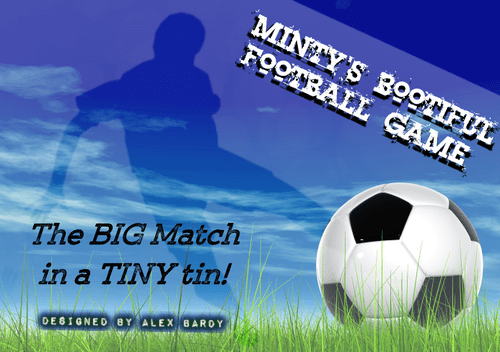 Shortly, thereafter, I bumped into Andy, Heather, and Tim on the verge of starting a game of Nusfjord — which just happens to be one of those games on my radar previously pegged as 'would like to play' — so I cajoled them into allowing me to join in before they got properly started.
Nusfjord is a fishing game from Uwe Rosenberg, and to the surprise of nobody, I suspect, has the distinctive feel of one of his other games, Caverna —  you get to gather things (fish, wood and gold), you get to spend them on other things that give you some form of instant or longer-term advantage (boats, buildings, or 'Elders'), and you try and come out on top at the end, basically.
Each turn begins with a fishing cycle dependent on how many boats you have on your boat track, and each player gets three action disks and a limited choice of actions to choose from to try and gain more (build stuff, gather stuff, deforest, reforest, etc). It's good, clean fun, and you'll probably be instantly familiar with the mechanisms within 5-10 minutes of playing.
I quite liked Nusfjord, even though I didn't do so well in this game, relying perhaps a bit too heavily on my Elders (who needed feeding every turn, the charlatans!), and not capitalising on my 'gain extra fish' and 'buy stuff cheaper' abilities to get the best out of my position. I would happily play it again, and like as not play it differently, which is always a good sign in my book…
Next up, Andy revealed that he had a copy of Flamme Rouge (incl. the Pelaton expansion), and I immediately jumped on him like a little kid, begging and pleading for him to allow me to play. As it happens, he'd already had plans to do just that, and together with Judy, Richard, and Andrew (another Beyond Monopoly! acquaintance as it happens), we settled down for a competitive ride through the sunny roads of southern France (I suspect)…
I really enjoyed this, and was particularly caught up in the intricacies of how slipstreaming worked, and in the scarcity of movement cards for the two riders (players have a Rouleur and a Sprinteur, each with their own deck): you draw 4 cards for each rider, pick one for each, and return the rest to your playable cards deck.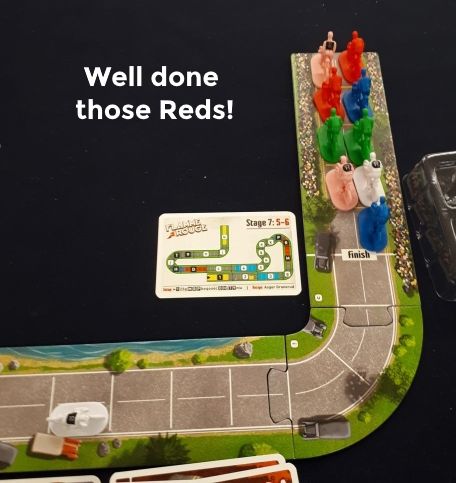 The Rouleurs have a generic spread of movement cards, whereas the Sprinteur has a few really high cards, and then some lower ones, and given each rider only has 15 cards in total with which to get round the track (which are permanently discarded once played), there is always a feeling that you're not going to have enough to finish the race. This is partly mitigated by the Exhaustion rules, which force you to take a 2-space 'penalty' card every time one of your riders finds themselves with no other riders on the space ahead (usually when they're at the front of the pack). This clever bit of design keeps players jostling for positional advantage, clutters up their decks with 2's, but also bolsters their selection of movement cards. And 2's are not completely disastrous, because you can play them for slipstreaming possibilities when you're at the back, and they're automatically upgraded to a 5 on downhill sections of track, anyway.
Flamme Rouge works really well, offering a genuine sense of riders sticking together, breaking away, catching up again, etc. Moreover, I managed to win this one, with a thrilling climactic end as my Sprinteur played the last card in his deck (a '9' of course, to slot in behind my Rouleur who actually led the pack almost from the very beginning…)
Shortly thereafter, I managed to squeeze in a quick demo of another of my own game designs, OHNNA DRAG! and received some positive feedback from the players — it's quite hard to knock a fun game that literally lasts just 5-10 minutes! Some more streamlining, is evidently needed 😀
And finally, with Judy, Richard, and my fellow partner-in-crime, Ocean, we had a game of Master of Orion to finish the day off… Despite my misgivings about this being a complete misrepresentation of the frankly, brilliant Master of Orion franchise — see my review here: Master of Orion review — I do enjoy breaking this one out surprisingly often. This game is really easy to teach, easy to set-up and play, and there is surprisingly more player interaction than is immediately obvious, although arguably you can play through an entire game without any at all if things pan out that way.
All in all, that's not a bad first day of gaming, I reckon, and I'm looking forward to showing off our Agents in Time demo/prototype throughout the rest of the weekend…
We'll be demo-ing Agents in Time all weekend on stand G8, Kairos Games: