OPINION: Essen 2017 Preview — My personal picks…
With so much activity centred on Essen this weekend, and given that I'm not in attendance at the greatest games show in the world [[>>sob<<]], I thought I'd share some of my own thoughts on the games previewing there this year…
Like many others, I used Eric Martin's awesome SPIEL '17 Preview tool on boardgamegeek.com, which can be found here: SPIEL '17 Preview.
Surprisingly, my initial 'Interested' list was quite short, I thought — only 49 titles out of a whopping 936… Admittedly, my 'Undecided' list was even shorter at only 11 titles, but that's not relevant immediately.
There were also just two 'Must Haves' this year, both of which I had previously backed via Kickstarter and hope to cover in more detail in due course…
Cthulhu: Rise of the Cults and Clans of Caledonia — already backed on Kickstarter.
Both of these had instant appeal for me, so when I do receive them and actually get a chance to sit down and play, I'll let you know what I think.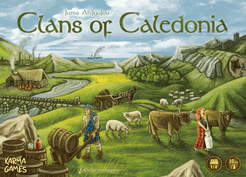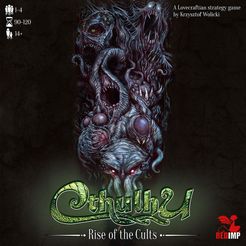 So anyway, what was on that Interested list? Well, I've shaved it down to just 20, now, so here's the list (in alphabetical order):
Ancient Aliens: Creators of Civilizations
An awesome board, an asymmetric set-up, the chance to lord it over our fellow man, what's not to like?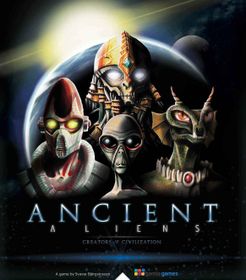 Arkham Noir: Case #1 — The Witch Cult Murders
This appeals to the solo gamer in me, and as stupid as this may sound, I do seem to be terribly bad at finding time to play solo games at the moment, just ask my unopened Walking Dead: All Out War — Prelude to Woodbury box…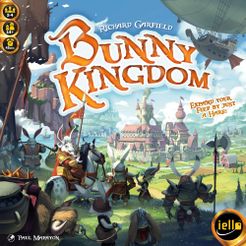 Bunny Kingdom
Everything about this shouts 'Cute!', but I suspect that underneath its cutesy exterior, there's a cut-throat game of area control bubbling away…
Carthago: Merchants & Guilds
This one sounds pretty standard as far as trading games go, although the card-driven mechanism promises something slightly different. I'm curious, more than anything…
Centauri Saga
This is not necessarily a new game, but it is new to me, and I think there's a lot to like about this game, not least the opportunity to play it both co-operatively and competitively, and the scifi/4X model still has a lot of legs, doesn't it? It does, doesn't it?
Ether Wars
Another one of those "Wow! What a gorgeous thing to have!"-type picks — it certainly looks the part, but I've read some very mixed views of the gameplay, so am probably going to reserve judgement and make a call when it relaunches on Kickstarter come December…
Ex Libris
This looks quirky, cool, and rather fun. 'Nuff said!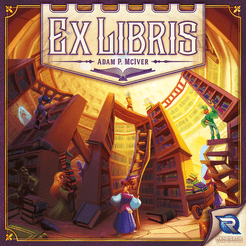 Kepler-3042
This is one of those games that has a certain look about it that just instantly appeals to me — the main game board and player boards look cool, the resource management aspect sounds appealing, and having a finite amount of 'stuff' and plenty of things to do with it all invariably makes for interesting gameplay a lot of the time.
Lancelot
There's something about this that has an almost magnet-like attraction for me. Whether it's King Arthur, the Knights, the Holy Grail, or just the romantic notion of adventuring in that world, I just couldn't tell you which aspect appeals the most, but they all do! Having seen an early rulebook that looks very confusing, I'm kind of on edge about this one…
Merlin
The more I read about this, the more there seems to be to like about it, although I must say that the board looks very 'busy', which is something I'm not such a big fan of, to be honest.
Montana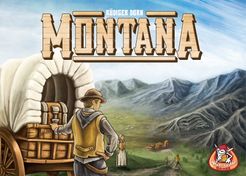 I've liked the look of this one for quite some time, and have been following its progress with some interest. It has many aspects in a game that I like, and looks pretty, too, so this proved an easy pick for me this year…
Mountains of Madness
There are a lot of things about this one that appeal to me, too, but I've heard varying opinions of how it plays, so I'm reserving judgement for now.
Mythic Battles: Pantheon
Apart from the gorgeous-looking miniatures in this, the underlying sense that you have to somehow recuperate your original power is quite appealing, although the more I read about this, the more I wonder if it's just a fancy variant of standard skirmish games…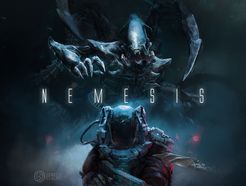 Nemesis
There's a lot of things in here that appeal to me, but the concept reminds me of something I myself have been working on, so I am really curious to see how they've gone about certain things with the game. Plus I'm a sucker for a bit of sci-fi survival horror!
Noria
From the stylised board to the impressive 3D player action wheels, there's a lot to like about this. I'm just hoping those action wheels don't make it stupidly expensive to purchase.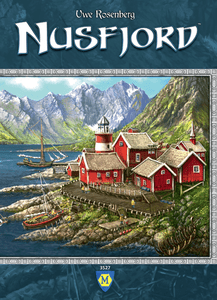 Nusfjord
This strikes me as a lighter version of Agricola, but I'm not going to hold that against it — I'd definitely like to know more, although there is a very real worry it'll just get lost in the shuffle, like so many other worker-placement derivatives…
Pelegrinus
I like the look of this, purely because of the additional intrigue aspects of the game, over and above the standard trope of conquering Europe.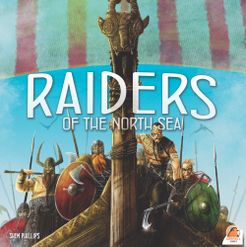 Raiders of the North Sea
I was a fan of this game the moment I heard about it, and the more I read, the more appeal it has: limited options each turn, very simple gameplay, and a vague resemblance to Great Western Trail are all positives in my book. And of course, it has Vikings in it — and who doesn't love a good Viking game? 🙂
Transatlantic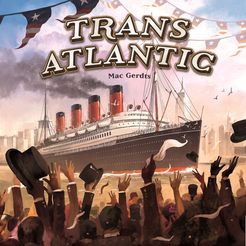 There's many things here that appeal to me, but I just like the idea of building my own fleet and shipping company, and the financial side of this game has sparked my interest, too. I'm really hoping this won't disappoint…
UBOOT: The Board Game
This one does at least look rather awesome, especially with the cardboard submarine as well, although I'm still not completely sold on App-driven boardgames just yet, and suspect the cost won't be kind on the pocket, either.
Of course, if you get the chance to see or play any of these games over the Essen weekend (or maybe have already played them?), please let me know what you think as your input would be greatly appreciated!